We have manual wheelchairs, tri walkers and electric 4mph pavement (class 2) scooters available for daily/short-term hire.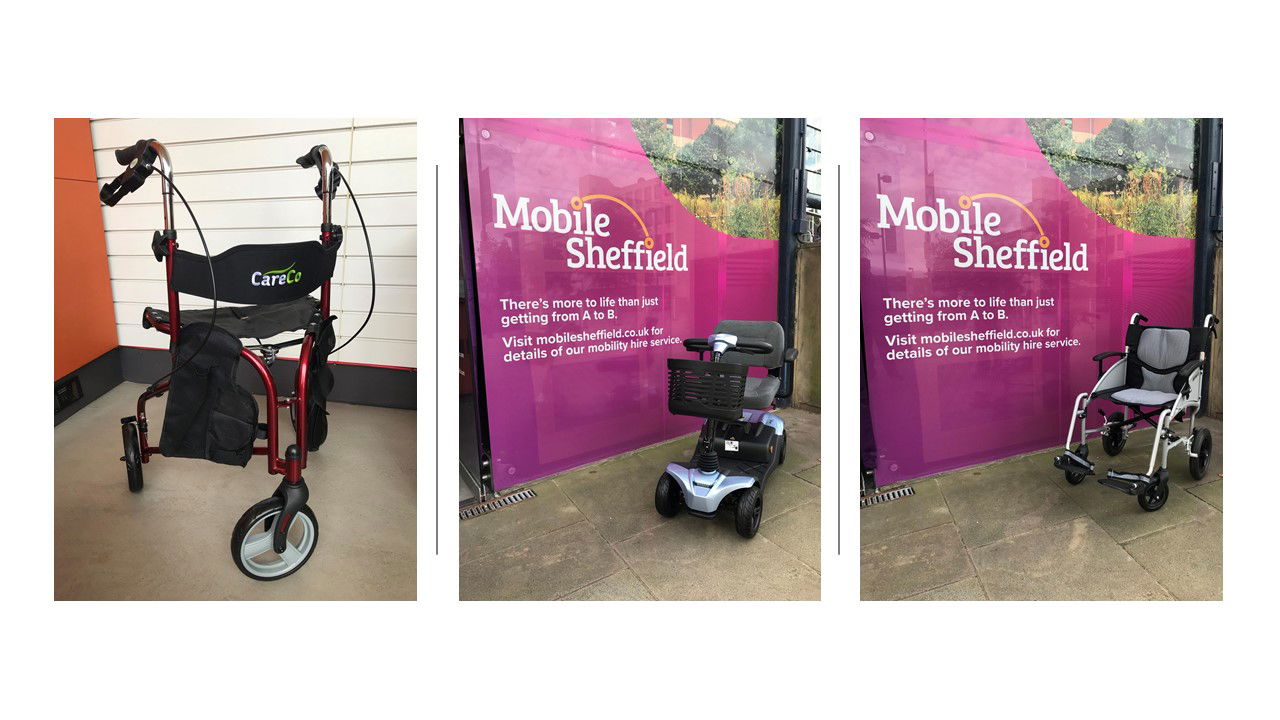 We are also looking to add road (class 3) scooters to our fleet subject to demand.
To discuss your needs and to book equipment please call 0114 339 2015 or email info@mobilesheffield.co.uk.
We strongly advise that equipment is booked in advance and that you ideally provide 24 hours notice.